Building a light Kubernetes cluster and testing out different scenarios. The plan is to run light and safe (Best Practices). K3s to the rescue!
Proxmox KVM hypervisor (link)
Rancher k8s + k3s (link)
Mirantis k0s (link)
Portainer (link)
k3s and Portainer v2
k3up (link)
OpenFaaS (link)
Longhorn (link)
Continuous Integration (CI) and Continuous Delivery (CD)
High Availability (HA)
Raspberry Pi [arm64] as EDGE device
Broadcasting and Radio Automation on EDGE devices.
and much more
Interesting blogs to read right now:
- https://blog.alexellis.io/
- https://www.jeffgeerling.com/blog
Also, the question remains to Raspberry Pi Cluster or not, to Arm or not, what about a Hybrid setup with mixed architectures? This is an open question which needs to be figured out.
I have my eyes on a setup like this for the RPi4 Cluster:
http://my.bitscope.com/store/?p=view&i=item+4
---
http://my.bitscope.com/store/?p=view&i=item+5
---
Or go all in on ARM: https://amperecomputing.com/altra/
Single socket Ampere Altra processor
Up to 80 cores per processor
2U form factor supported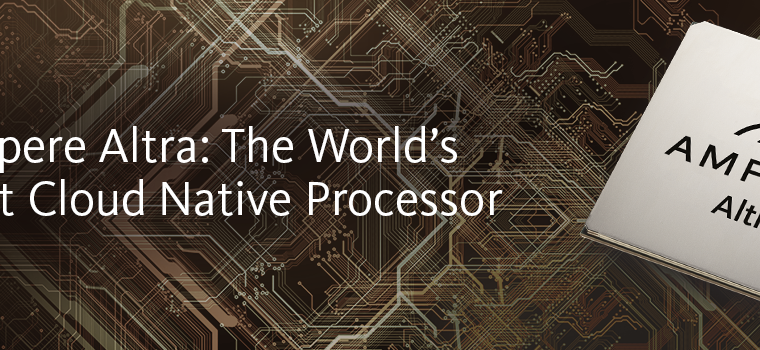 Again, what is the price of this beast? Is it affordable for small people? Think not!
https://store.avantek.co.uk/arm-servers.html
Nothing really beats Raspberry Pi on the price-point/watt, but you also get what you pay for. The Raspberry Pi 4 has more power though and is suited for a heavier workload than the previous editions, you could run a bunch of Drupal and Wordpress sites on them, with everything included, and then some.
Check out Jeff Geerling and see how he runs Drupal on Kubernetes using his Rpi Cluster.
Jeff knows his stuff and can teach you how to set it up.
A low power Raspberry Pi cluster can serve your publishing needs.
Happy hosting